(click on the logos below to go directly to the brand website)

RevCascade's intuitive marketplace platform automates the business of dropshipping on an end-to-end basis—everything from product management to inventory control to transaction data. Brands and retailers can operate all of their dropshipping relationships in one, easy-to-operate platform.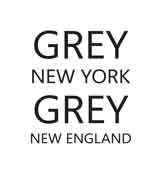 A life spent between New York and New England has inspired a handmade collection of leather goods made in Italy. Grey New York Grey New England is inspired by the lifestyle of our creative director, Simon Kneen who lives between a New York loft in the heart of Manhattan and a colonial farmhouse hidden in the Litchfield Hills of Connecticut. Grey New York reflects the dynamic sporty side of the city whilst Grey New England the refined quieter side of the country.

Inspired by the amazing legacy of the original J.M. Bucheimer Company from 1884. We are the American manufacturer of original designs in leather goods. We continue to honor a tradition of quality and craftsmanship. We continue the practice of manufacturing in the USA. We also carefully select leathers that will last a lifetime from some of the oldest and most respected tanneries in the world.